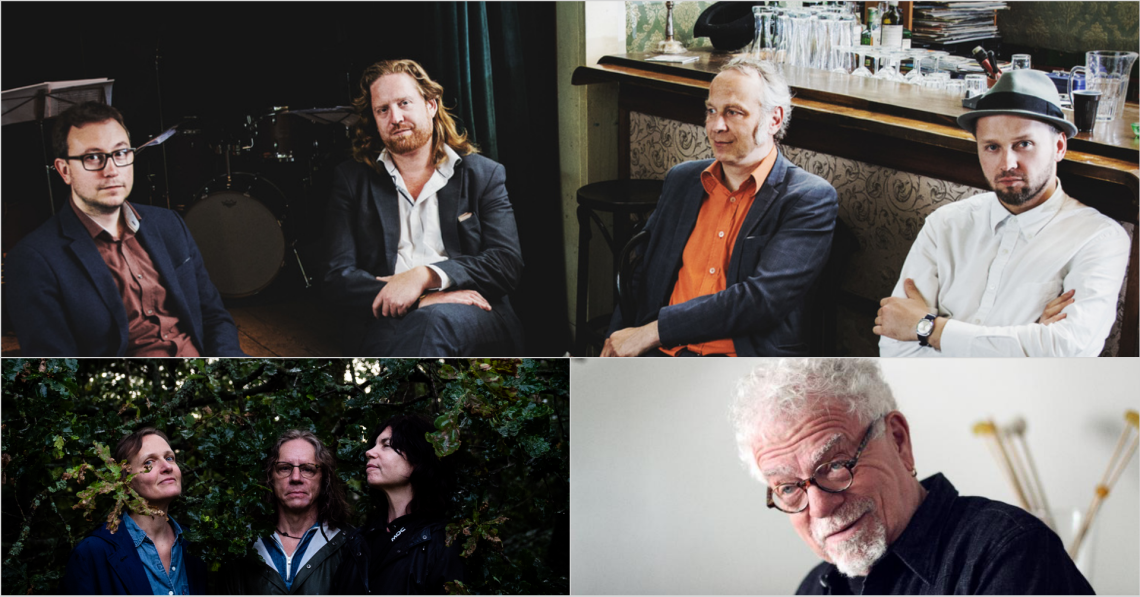 BrÖtz no. 877 18/10 19:30
FUSK + Quagmire / Chister Bothén
                                    ::::::::::::::::::::::: Musikstuderanden Gratis! ::::::::::::::::::::::::::::::::::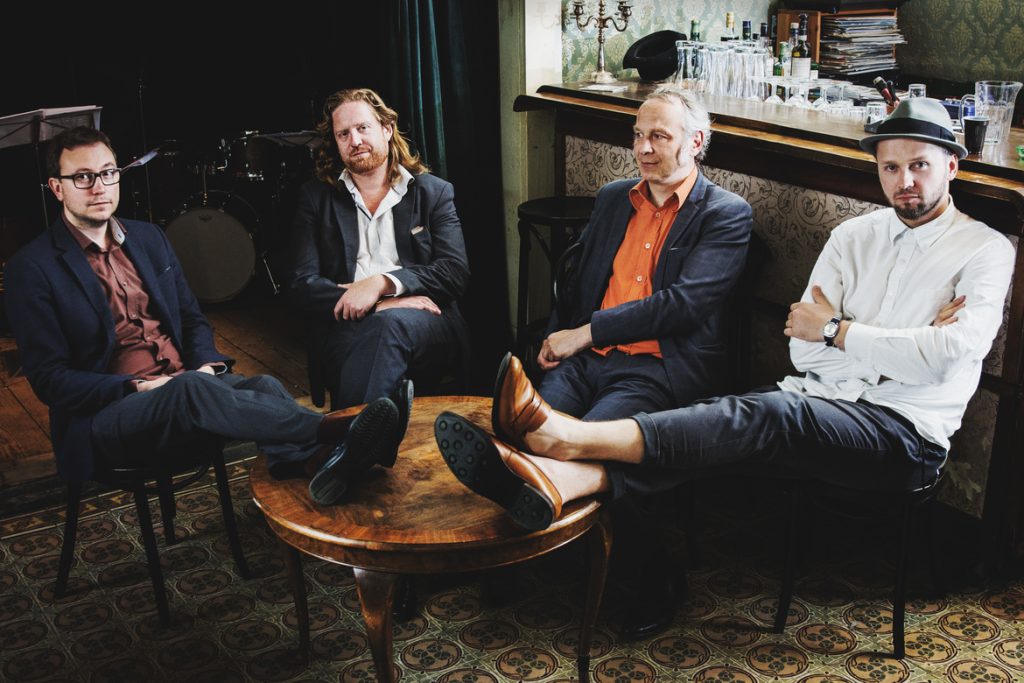 Quagmire
+ Chister Bothén
Nina de Heney – bas
Karin Johansson – piano
Herik Wartel – trummor
+Christer Bothén-basklarinett
:::::::::::::::::::::::::::::::::::::::::::::::::::::
Quagmire
This trio's music is an open door into a sometimes swaying inner scenery,depicted in a mesh of shifting vibrations, a succession of sound-paths strewn as seeds . Layers of elaborate rythmical textures spread over an unpredictable spectrum , carpetting the walls of an imaginary acoustic
space that could be a room for yet unknown rituals. Intuitive real-time composition by three of the most acclaimed musicians on the Scandinavian contemporary music scene.
If human experience can sometimes be expressed in sound-thoughts, mantras, well here is an invitation to your inner mantra,your being as a sonic-form.
Their first album,Quagmire, released in September 2019 on Creative Sources has recieved superlative
reviews in the Swedish and international press.
"…At first, I didn't notice the cymbals, but my dog reacted, so I listened again.Small electric impulses through the instrument and the body. This discloses something about the spatial expanse of the music, the ability to remain in one sound-space whilst also reaching to my planetary centrum…."
Thomas Millroth, Orkester Journalen 5/2019
…………………………………………………………………………..
Christer Bothén var en av musikerna som tog hela världens musik till Sverige och han har spelat afrikanska stränginstrument även på senare tid, i olika sammanhang. Han är i dag mer intresserad av improvisationsmusik och västerländsk konstmusik, men erfarenheterna från den nord- och västafrikanska musiken finns fortfarande i skapandet.
FUSK
Rudi Mahall, Bassklarinette, klarinette (DE)
Tomasz Dabrowski, Trompete (PL)
Andreas Lang, Kontrabass (DK)
Kasper Tom, Schlagzeug + Komposition (DK)
::::::::::::::::::::::::::::::::::::::::::::::::
Danish drummer and FUSK bandleader Kasper Tom Christiansen has a wonderfully unique stylistic slant on his instrument. He's no purist; instead, he tastefully mixes genres, as much at home with the techniques required in contemporary new music as with the improvisational surprises of free jazz.
This acoustic band has fun with the album's feel of freewheeling swing. There's often a tongue-in-cheek attitude to the music's mercurial, gripping shifts and turns. It's fresh music that plays around with the sounds we are used to hearing, as the musicians tip their hats to the Avant-garde of the 60's, while at the same time blasting through those self-same styles. Kasper Tom and Andreas Lang define the way today's rhythm section should sound, while bass clarinetist/clarinetist Rudi Mahall and trumpeter Tomasz Dabrowski celebrate their musical conversation as spiritual brothers.
"FUSK makes you happy" was one critic's conclusion. For another critic, the band "sets free a weightless depth and joy, followed by a passion to play; our lives should be accompanied more often by such multi-layered soundtracks as these." Absolutely! Weighty and feather-light at the same time, the music is made to sound effortless, as the difficult is transformed into artful exhilaration, with the players dancing around the rules of the game. The poet Karl Mickel got it right: "If it's not fun, it's no fun."
:::::::::::::::::::::::::::::::::::::::::::::::::::::::::::::::::::::::::::::::::::::::::::::::::::::::::
INFO:
MESSENGER UTSKICK….och maillista:
Vi har en Messengergrupp som heter
"BrÖtz This Week" för att kunna skicka inbjudningar/påminnelser på ett smidigt sätt.
Hör av dig digitalt till info (at) brotznow.se så addar vi…
Vill du också/hellre vara med på en mailutskickslista så skriv till henrik (at) Wartel.se
Det finns en sovande FFFFK- grupp på Facebook som tyvärr blir alltmer aktuell då budgetar skärs ner kors och tvärs av våra fina ledare:
FFFFKFB – Forum För Främjandet av den Fria Kulturen på FaceBook. Vi föreslår att fria kulturarbetare kommer fram till ett manifest ett, manuskript, en skrivelse, en text som innehåller ett förslag hur pengar för den fria kulturen ska hanteras. Tanken är att via denna grupp gör en gemensam formulering.
Gå gärna med i denna grupp!
:::::::::::::::::::::::::::
Brötz Inträde: 100 kr swish eller cash
Öppnar: 19.30
Gästande musiker säljer ofta LP och CD.
Permanenta musiker som driver BrÖtz har även de CD´s till salu. Mycket bra musik att roa sig med under tiden för den långa väntan till nästkommande veckas BrÖtz.
Köpglädjen är den sannaste glädjen!
Stöd gärna musikerna!
http://www.facebook.com/musicloversgProgrammet:
http://brotznow.se/#home
Tillgänglighet:
http://www.t-d.se/…/Konstepidemin/Konstepidemin-Attan/
Väl mött!
www.brotznow.se
https://www.facebook.com/BrÖtz-305847972764528