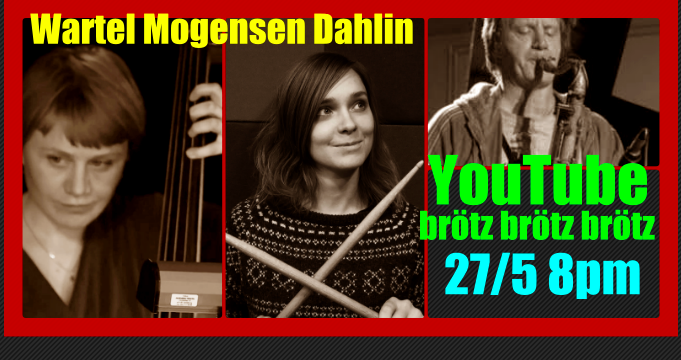 Brötz Streaming no.8, 27/5 Wartel Mogensen Dahlin 27/5 8pm
-STREAMING BRÖTZ- Not six feet under but six feet apart!BrÖtz streaming no.7 YouTube/Brötz Brötz Brötz
LINK:
https://youtu.be/o2yjcPGqh44

!!!We will stream on the 3rd of June as well!!! Yasuhito Mori Georgia Wartel Collins bass duo

Support Streaming BrÖtz: Swish: 123-5751102 Vips: 45254993

Jonny Wartel – sax
Boel Mogensen – bas
Maria Dahlin – trummor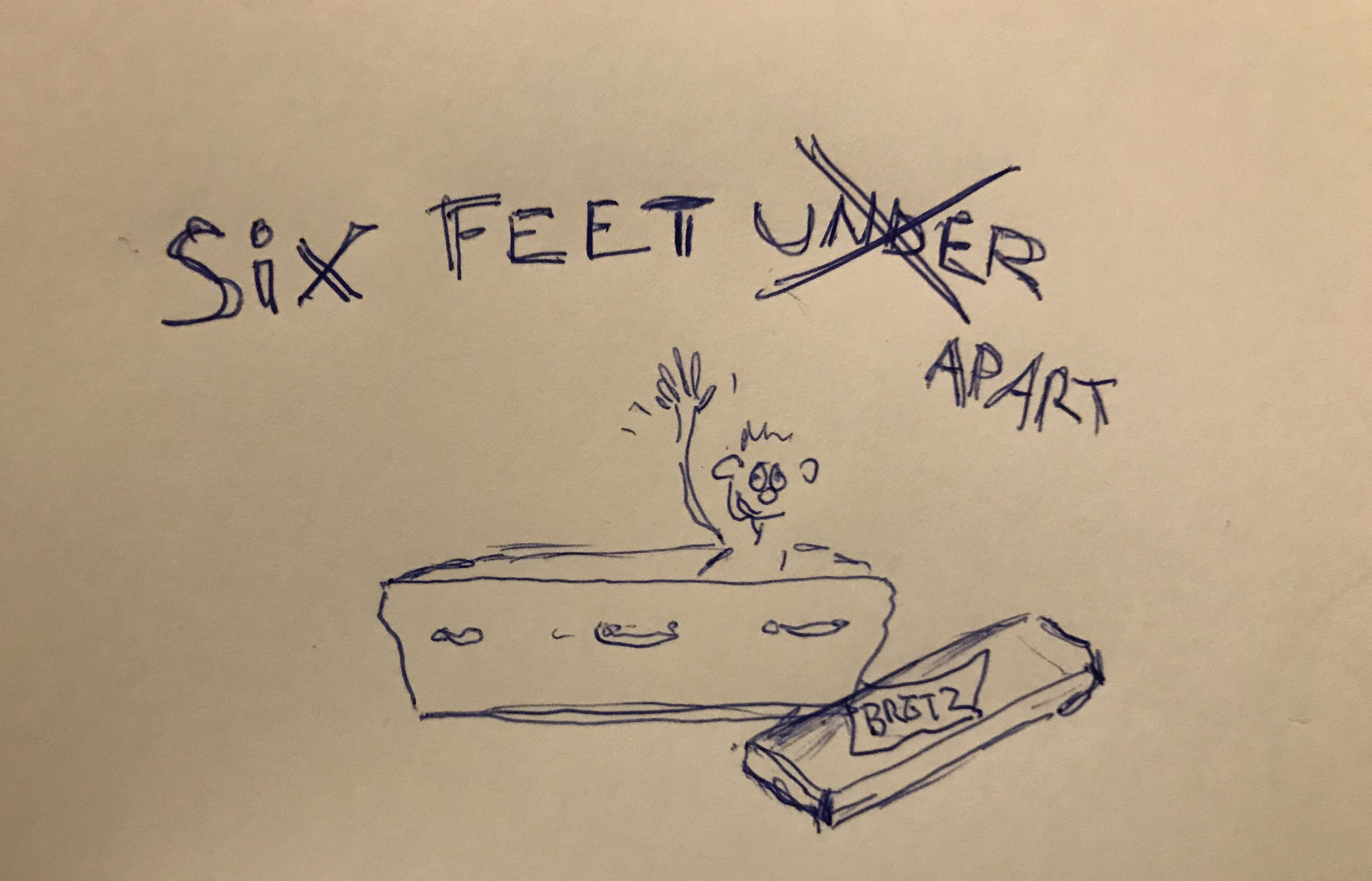 ..