BrÖtz no.793, 29/1 Naoko Sakata  Shinya Fukumori duo + Martina Almgren PEACE OF MIND.odt
OBS! Read This!
För att se menyn med info, program, filmer osv måste du välja Desktop Version på mobil och surfplatta!
Cellphone and tablet users: You have to check Desktop Version to be able to see menu with info, program, film clips and more.
!!!!!!!!!!!!!!!!!!!!!!!!!!!!!!!!!!!!!!!!!!!!!!!!!!!!!!!!!!!!!!!!!!!!!!!!!!!!!!!!!!!!!!!!!!
For full view: Menu etc. please follow instructions!
SCROLL DOWN ! Check desktop version at the bottom!
!!!!!!!!!!!!!!!!!!!!!!!!!!!!!!!!!!!!!!!!!!!!!!!!!!!!!!!!!!!!!!!!!!!!!!!!!!!!!!!!!!!!!!!!
Naoko Sakata Shinya Fukumori duo
Naoko Sakata – pi
Shinya Fukumori – tr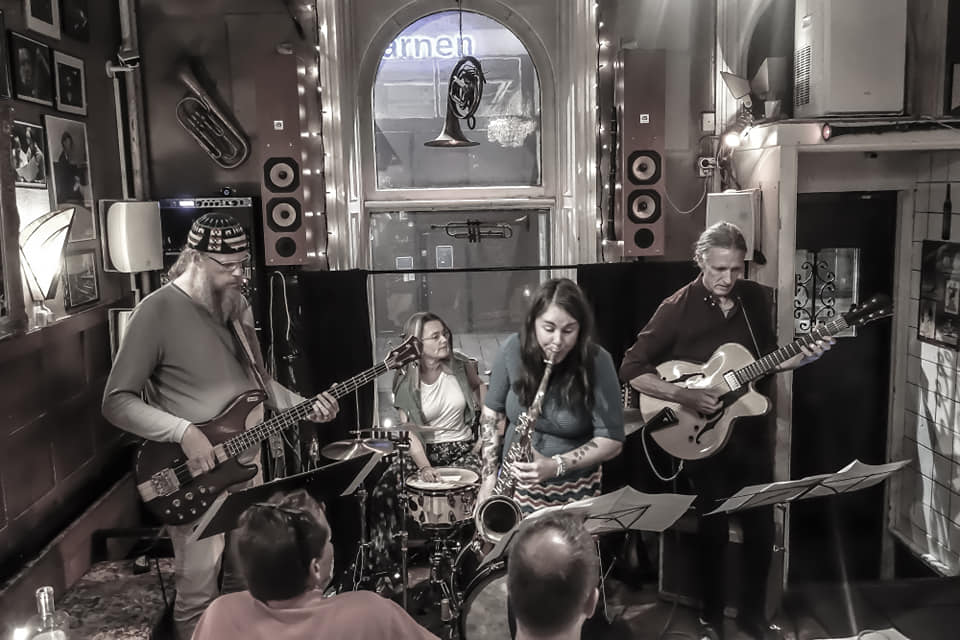 Martina Almgren PEACE OF MIND
Elin Forkelid – saxofoner
Mattias Torell – gitarr
Owe Almgren – elbas
Martina Almgren – trummor
Martina Almgren PEACE OF MIND spelar angelägen musik. Tunga, jordnära groover och eteriska melodier. Musik som lyfter, flyger, stannar till och dröjer kvar.

Peace of Mind tar avstamp i det kollektiva samspelet och är en slags sammanfattning av Martinas musikaliska bana, improvisationer med inslag av jojk, native american songs och poesi – självklart och med en sprittande livfull underton.
:::::::::::::::::::::::::::::::::::::::::::::::::::::::::::::::::::
Naoko Sakata Shinya Fukumori duo
In the music of this unique Japanese piano/drums duo, Naoko Sakata and Shinya Fukumori create majestic soundscape where the space is unlimited. The sound created in the moment flows with a wide range of dynamics, and the sensitiveness of the two musical poets touches deep inside.
Shinya Fukumori
Known for his melodic and rhythmic approach with a wide range of dynamics to drum-set playing. Another feature of his playing is the unique and sensitive cymbal-work, which creates a very distinctive sound.
After moving to the U.S.A. at the age of 17 to study music, Fukumori attended Brookhaven College and University of Texas at Arlington. Then he finished his studies at Berklee College of Music in Boston, MA. In 2013, after 10 years of living in the U.S.A., he relocated to Munich, Germany.
In March, 2017, Fukumori has recorded his debut album "For 2 Akis" for ECM Records with his trio, and it was produced by Manfred Eicher. The debut album was released on February 16, 2018.
Naoko Sakata
is an award winning jazz/improvisation pianist who currently lives in Sweden.
Naoko is recognised for her fearless and intuitive improvisation style and her heart felt playing has become her personal trademark.
Her music reaches from the very depths of calm poetic beauty to intense explosive chaos, where everything comes together as one powerful expression.
Currently she is performing as an improvisation solo act as well as with groups such as Malin Wättring 4 and Thomas Markusson's "Open".
Prior to commencing her solo act, Naoko spent her time performing and touring the world with a piano trio under her own name
– Naoko Sakata Trio – for almost a decade. The group also released 3 CDs including: – Kaleidoscope (Atelier Sawano 2010)
– Flower clouds (Atelier Sawano 2013) – Dreaming tree ( Footprint records 2016).
Naoko is also greatly recognised among her peers in Sweden and has received multiple prestigious awards for her music such as the Swedish national radio jazz prize and Alice Babs jazz award.
::::::::::::::::::::::::::::::::::::::::::::::::::::::
INFO:
MESSENGER UTSKICK….och maillista:
Vi har startat en Messengergrupp som heter
BrÖtz This Week för att kunna skicka inbjudningar/påminnelser på ett smidigt sätt.
Hör av dig digitalt till info (at) brotznow.se så addar vi…
Vill du också/hellre vara med på en mailutskickslista så skriv till henrik (at) Wartel.se
FFFFKFB
Det finns numera också en FFFFK grupp på Facebook: FFFFKFB – Forum För Främjandet av den Fria Kulturen på FaceBook. Vi föreslår att fria kulturarbetare kommer fram till ett manifest ett, manuskript, en skrivelse, en text som innehåller ett förslag hur pengar för den fria kulturen ska hanteras. Tanken är att via denna grupp gör en gemensam formulering.
Gå gärna med i denna grupp!
:::::::::::::::::::::::::::
Brötz Inträde: 100 kr swisch eller cash
Öppnar: 20.00
Konsertstart: 20.30
Music lover records säljer grymma plattor
http://www.facebook.com/musicloversgbg
Vårprogrammet:
http://brotznow.se/#home
Tillgänglighet:
http://www.t-d.se/sv/TD2/Avtal/Goteborgs-stad/Konstepidemin/Konstepidemin-Attan/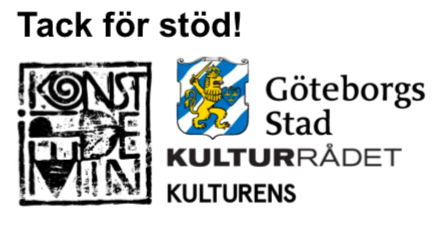 Väl mött!
www.brotznow.se
https://www.facebook.com/BrÖtz-305847972764528