13/3 BrÖtz no. 767 Monday Duo + Zeuthen/Anderskov/Vestergaard
OBS! Read This!
För att se menyn med info, program, filmer osv måste du välja Desktop Version på mobil och surfplatta!
Cellphone and tablet users: You have to check Desktop Version to be able to see the menue with info, program, film clips etc.
:::::::::::::::::::::::::::::::::::::::::::::::::::::::::::::::::::::::::::::::::::::::::::::::::::
Monday Duo
Hanna Veslemøy Narvesen- trummor, percussion
Karl Hjalmar Nyberg- saxofon, klarinett, elektronika
Zeuthen/Anderskov/Vestergaard
Jesper Zeuthen – sax
Jacob Anderskov – pi
Anders Vestergaard – dr
…OCH PÅ TORDAGEN 14/3: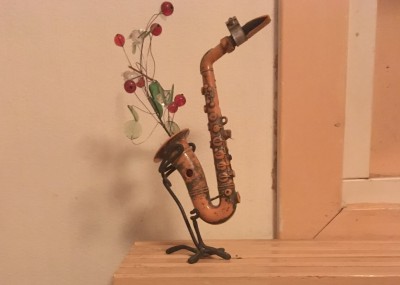 14/3 FFFFK-Forum För Främjandet av den Fria Kulturen + Jam no. 29
::::::::::::::::::::::::::::::::::::::::::::::::::::::::::::::::
Monday Duo er ett nytt møte mellom musikerne Karl Hjalmar Nyberg (saksofoner) og Veslemøy Narvesen (trommer/perkusjon). Duoen utforsker sitt samspill i et fritt og impulsivt univers der det ferske bekjentskapet trigger et ønske om å finne musikalsk forbindelse. Møtet mellom deres to verdener av tanker og fantasier er et sted der ingen grenser finnes.
Karl Hjalmar Nyberg er Oslobasert saksofonist med bakgrunn fra prosjekter som Titta Jäg Flyger, Megalodon Collective og Bluescreen. Nyberg har de siste årene gjort spennende improvisasjonsprosjekter der han har samarbeidet med ulike musikere på den europeiske impro-scenen og i tillegg gjort konserter der han utforsker med elektronikk.
Veslemøy Narvesen er Oslobasert trommeslager og har i det siste vært å finne på den norske improscenen. Med sin bakgrunn fra musikalske prosjekter som strekker seg over ulike sjangre ønsker hun å binde sammen sine referanser i sin improvisatoriske utforsking.
::::::::::::::::::::::::::::::::::::::::::::::::::::::::::
Skivsläpp:
Jesper Zeuthen / Jacob Anderskov / Anders Vestergaard "Out of the Spectacle" is the crystallization of a continuing collaboration between three Danish improvising musicians from three different generations, that places itself somewhere between textural improvisation, expressive free jazz and abstract soul. Alto saxophonist Jesper Zeuthen is a Danish legend, that got public attention already in the late 60's for his work with the group "Blue Sun" and has continued to evolve his music through his own bands and his work with Jakob Bro, Anderskov Accident, Kasper Tranberg etc. Jacob Anderskov is one of the most outstanding voices on the piano and has, since his debut in 2001, received numerous awards for his music. He has worked with Michael Formanek, Chris Speed, Airto Moreira etc. In 2018 he is nominated for the Nordic Council Music Price. The youngest of the three, Anders Vestergaard, is all over the Danish underground music scene and known for his personal touch on the drums. He is a part of the hard-hitting groups Yes Deer and Laser Nun and has played with Evan Parker, Lotte Anker, Thomas Morgan etc. Together the three musicians creates a non-conceptual and bodily music that meets the audience in a both challenging and atoning way, emotionally multidimensional and spacious. They have developed a personal interplay where influences, dynamics and intensions floats freely between each other, melts together in synergy and explodes in abstraction, and where the aim is to create space instead of filling it up. A sort of reconciliatory blues to the great spectacle.
Album info Artist: Jesper Zeuthen / Jacob Anderskov / Anders Vestergaard Title: Out of the Spectacle Label: ILK Music Catalog number: ILK283LP Formats: Vinyl and digital Origin: Denmark Line up: Jesper Zeuthen – Saxophone Jacob Anderskov – Piano Anders Vestergaard – Drums Recorded live at Koncertkirken Copenhagen during the Copenhagen Jazzfestival 2017 by John Fomsgaard. Mixed by John Fomsgaard. Mastered by Arnold Kasar. Drawing by Jesper Zeuthen. Design by Miki Skak. All music by Jesper Zeuthen, Jacob Anderskov and Anders Vestergaard (KODA).
Tracks: A1 – Part I A2 – Part II B1 – Part III World Wide Distribution: DME – Danish Music & Entertainment Tom Jensen Managing Director +45 3321 0135 tom@d-m-e.dk www.d-m-e.dk More Info: www.ilkmusic.com
::::::::::::::::::::::::::::
FFFFK – Forum För Främjandet av den Fria Kulturen, bjuder åter igen upp till jam och häng. Kom och träffa folk, spåna fram nya projekt, dansa till livemusiken, lyssna och trivs!
Alla är välkomna
Gamla som unga
Erfarna som nybörjare
Alla konstformer.
Du skriver ditt namn på en lapp, lägger i en skål och lottas in i en duo eller trio.
Denna lilla konstellation framför en kort improvisation ihop, sedan dras nya namn.
När skålen är tömd på namn börjar nästa omgång, och vi fortsätter så länge vi orkar.
kl.20 inträde 40. Kr
kommande FFFFK 11/4, 16/5
::::::::::::::::::
INFO:
MESSENGER UTSKICK….och maillista:
Vi har startat en Messengergrupp som heter
BrÖtz This Week för att kunna skicka inbjudningar/påminnelser på ett smidigt sätt.
Hör av dig digitalt till info (at) brotznow.se så addar vi…
Vill du också/hellre vara med på en mailutskickslista så skriv till henrik (at) Wartel.se
FFFFKFB
Det finns numera också en FFFFK grupp på Facebook: FFFFKFB – Forum För Främjandet av den Fria Kulturen på FaceBook. Vi föreslår att fria kulturarbetare kommer fram till ett manifest ett, manuskript, en skrivelse, en text som innehåller ett förslag hur pengar för den fria kulturen ska hanteras. Tanken är att via denna grupp gör en gemensam formulering.
Gå gärna med i denna grupp!
:::::::::::::::::::::::::::
Brötz Inträde: 100 kr swisch eller cash
Öppnar: 20.00
Konsertstart: 20.30
Music lover records säljer grymma plattor
http://www.facebook.com/musicloversgbg
Vårprogrammet:
http://brotznow.se/#home
Tillgänglighet:
http://www.t-d.se/sv/TD2/Avtal/Goteborgs-stad/Konstepidemin/Konstepidemin-Attan/
Väl mött!
www.brotznow.se
https://www.facebook.com/BrÖtz-305847972764528