20/9 BrÖtz no.708 FÜR SPASS + Biggi Vinkeloe Band
Köpglädjen är den bästa glädjen!
Denna Onsdag erbjuder vi två eminenta grupper i ett paketpris för sedvanliga 80 pix: Provsmaka den färska gruppen Für Spass som här har premiär!
OCH:
Biggi Vinkeloe Band med extra tillbehör Nema Vikeloe!
…. Vi rekomenderar också årets julklapp: BrÖtz säsongskort! Spring snabbt upp för backen till BrÖtz och inhandla!
Extremt högkvalitativ och inspirerande musik utlovas i en trivsam och avslappnad miljö!
FÜR SPASS
Emil Blommé – Trummor
Donovan von Martens – Kontrabas
Pelle Westlin – Saxofon
Biggi Vinkeloe Band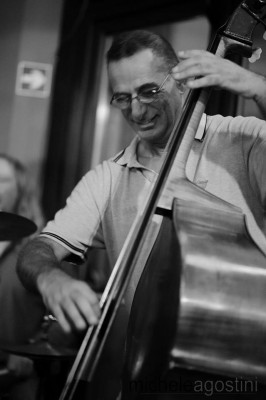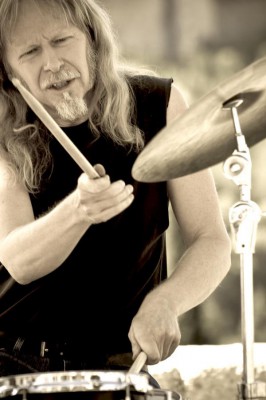 Biggi Vinkeloe, alto saxophone, flute
Roberto Bellatalla, double bass
Peeter Uuskyla, drums
with Nema Vinkeloe, vocals, violin
::::::::::::::::::::::::::::::::::::::::::::::::::::::::

FÜR SPASS
De tre improvisatörernas första möte skedde under det tumultartade 2016, och under det mötet skedde som en nytändning för alla tre: det här känns lika spännande som när man improviserade för första gången!
Och på den vägen är det fortfarande!
Trion spelar fri improvisationsmusik, ständigt letandes efter kärnan av musiken, ständigt med öppna öron och öppna sinnen, men mest av allt, für spass!!!

Biggi Vikeloe Band
The Biggi Vinkeloe Trio has been founded in 1990 in Cologne and has toured and recorded in Europe and North America. The trio has featured great bassists. Peeter Uuskyla is most known for his work with Peter Brötzmann, he also performed with Cecil Taylor, Frippe Nordström, Steve Swell, Perry Robinson, Rashid Ali, William Parker. Roberto Bellatalla has been a longtime member of the Louis Moholo's Viva La Black. He also performed with Evan Parker, Elton Dean, Steve Lacy, Lester Bowie, Roswell Rudd, Tony Oxley among others. Biggi Vinkeloe is one of the few jazzwomen of her generation, and has worked with Peter Kowald, Don Robinson, Lisle Ellis, Hamid Drake, Ras Moshe, Mary Oliver, Barre Phillips, Miya Masaoka, Amy Bormet, Tina Raymond, among others.
Nema Vinkeloe is a very young but skillful musician trained as a classical violinist and singer. She is currently member of the Symphonic Choir Gothenburg. She has participated in three releases, Jade, Winged Body and Aura Via Appia.
Roberto Bellatalla is an acclaimed Italian bass player who has divided his time between London and Rome for many years. He has worked in bands with Louis Moholo, Elton Dean, Steve Lacy, Roswell Rudd, Tony Oxley, Kent Carter, Evan Parker, Enrico Rava, Lester Bowie and more. He was part of a four year long project funded by Yehudin Menuhin, 'Muse'. He is on numerous albums, the last one is with Biggi Vinkeloe Band, Aura Via Appia, with drummer Peeter Uuskyla.
The new Biggi Vinkeloe Band recorded the album ´Aura Via Appia' in October 2016 in Rome and Omlott Records released it in April 2017 in Gothenburg. The Band has had its world premiere with a tour in Italy in October 2016.
The ensemble creates beautiful, wild, colorful and energetic abstract soundscapes and lovely melodies, heavy rhythms and pulses combined with unexpected bass lines. The music is based on original compositions by the members.
Album: Aura Via Appia, Omlott Records, Sweden
:::::::::::::::::::::::::::::::::::::::::
Inträde: 80kr swisch eller cash
Öppnar: 20.00
Konsertstart: 20.30
Music lover records säljer grymma plattor
http://www.facebook.com/musicloversgbg
Höstprogrammet:
http://brotznow.se/#home
Tillgänglighet:
http://www.t-d.se/sv/TD2/Avtal/Goteborgs-stad/Konstepidemin/Konstepidemin-Attan/
Väl mött!
www.brotznow.se
https://www.facebook.com/BrÖtz-305847972764528