Brötz no. 628 22/4 Strömningar & RRR
På onsdag är det onsdag igen, och vi vet alla vad det innebär. Fantastisk musik i konstepidemins paviljong 8.
Denna vecka hör vi norsk och berlinsk musik. Det blir gøy!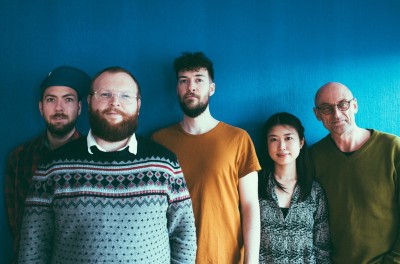 Mongrel o. Rydéen – Strömningar
Thomas Husmo Litleskare – trumpet
Ayumi Tanaka – piano
Stian Anderse – kontrabas
Tore Flatjord – trummor
Stefan Rydéen – film
STRÖMNINGAR er en film av Rydéen som blant annet viser hans enestående teknikker med vann, blekk og lys, fremført med live musikk av Mongrel. Verket er dynamisk og uforutsigbart, og er resultatet av et samarbeid mellom fem nordiske kunstnere på tvers av uttrykk og generasjoner. Ta turen!

RRR
Dan Peter Sundland – elbas
Liz Kosack – Syntheziser
RRR is a mask and suit wearing, synth and bass playing Berlin based free improvising duo. Blending shadows, lights and sounds with instantaneous communication, they dig together at something bright and wonderful, often turning up dark or silly things in the process. Primary influences include morse code, dogs and science fiction.
Liz is from Maine in the US, makes masks, does illustration work, plays synth and piano and is a connoisseur of doughnuts and bagels.
Dessutom:
Music lover records säljer grymma plattor
http://www.facebook.com/musicloversgbg
60 kr inträde
Cash is king
kl 20.00
(1a konserten börjar 20.30)
Väl mött!
www.brotznow.se
http://www.youtube.com/user/brotzbrotzbrotz