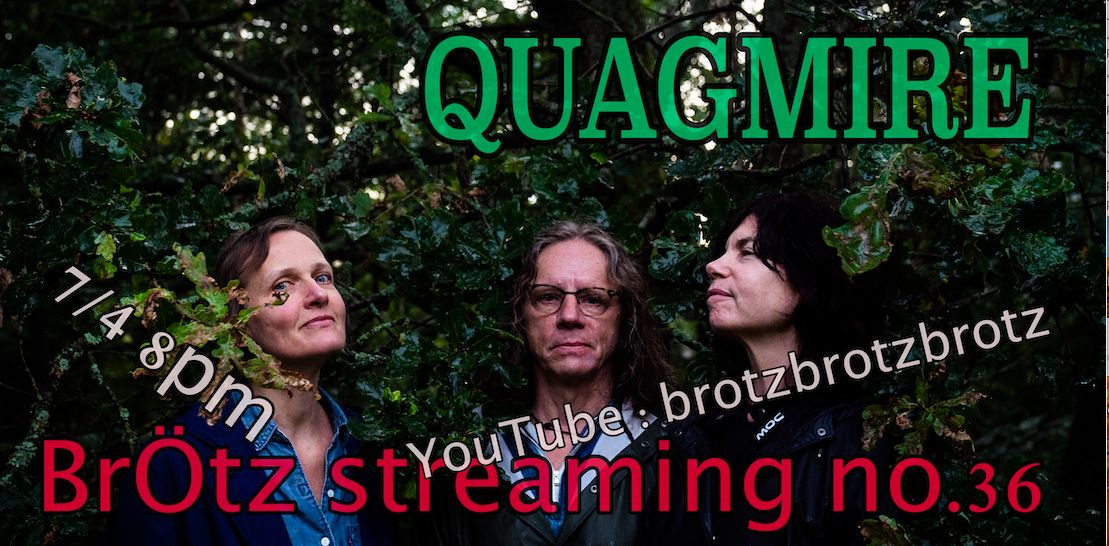 BrÖtz streaming no.36 YouTube: brotzbrotzbrotz 7/4 8pm
Quagmire
Nina de Heney – bas
Karin Johansson – piano
Herik Wartel – trummor
This trio's music is an open door into a sometimes swaying inner scenery,depicted in a mesh of shifting vibrations, a succession of sound-paths strewn as seeds . Layers of elaborate rythmical textures spread over an unpredictable spectrum , carpetting the walls of an imaginary acoustic
space that could be a room for yet unknown rituals. Intuitive real-time composition by three of the most acclaimed musicians on the Scandinavian contemporary music scene.
If human experience can sometimes be expressed in sound-thoughts, mantras, well here is an invitation to your inner mantra,your being as a sonic-form.
Their first album,Quagmire, released in September 2019 on Creative Sources has recieved superlative
reviews in the Swedish and international press.
"…At first, I didn't notice the cymbals, but my dog reacted, so I listened again.Small electric impulses through the instrument and the body. This discloses something about the spatial expanse of the music, the ability to remain in one sound-space whilst also reaching to my planetary centrum…."
Thomas Millroth, Orkester Journalen https://deheneyjohanssonwartel.bandcamp.com/album/quagmire