19/12 BrÖtz no. 757 de Heney/Johansson/Wartel + Skronk&
OBS! Read This!
För att se menyn med info, program, filmer osv måste du välja Desktop Version på mobil och surfplatta!
Cellphone and tablet users: You have to check Desktop Version to be able to see the menue with info, program, film clips etc.
::::::::::::::::::::::::::::::::::::::::::::::::::::::::::::::::::.
Det lackar mot jul! Ta time out i klappjakten, låt det veganska julkokoset stilla sig, unna dig ett ingefärsshot, pulsa genom det Göteborska sidregnet och njut av årets sista konsertkväll på BrÖtz! Välkomna!
SE VÅRPROGRAMMET 2019 i menyn (se kategorier) Rivstart 9/1!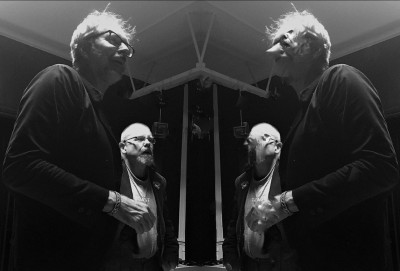 Skronk&
Johnny Larsson: Gitarr, röst och diverse ljud
Janne Hidgård: Saxofon, elektronik, röst
christian hüls: kroppens röst & rörelser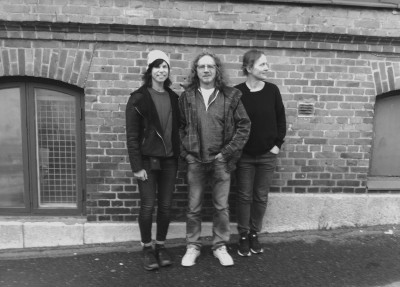 de Heney/Johansson/Wartel
Nina de Heney-bas
Karin Johansson -piano
Henrik Wartel-trummor
:::::::::::::::::::::::::::::::::::::::::::::::::::::::::::::::::::
Skronk&
Skronk är en duo som vrider ljuden på underliga sätt. Ingenting är som det brukar. Fri jazz blandas med elektronik, dub och modern konstmusik. Lägg till förunderligt lakonisk humor och filtrera i dödligt allvar.
Ofta samarbetar Skronk med konstnärer och musiker – ikväll med röst- och rörelseimproviserande christian hüls som kryddar blandningen med utvalda delar ur dans- & kontaktimprovisation, Feldenkrais, neurologins nyare rön & poesi hackat och hyvlat i flisor.
:::::::::::::::::::::::::::::::::::::::::::::::::::::::
de Heney/Johansson/Wartel
Tre egensinniga musiker, improvisationsekvilibrister vars musikaliska utflykter målar nya landskap med ett ständigt skiftande pensel.
Nina de Heney Born in 1962, Nina grew up in Switzerland. She studied with Miroslav Vitous at the New England Conservatory of Music in Boston from 1981 to 1983. Nina moved to Sweden in 1983, where she again studied from 1988 to 1993 at the Göteborg Conservatory of Music, where she also achieved a Soloist Diploma 2004 to 2006.
She started doing solo performances in 1992, often working with dancers and in 2008 she founded the festival Dance 'n' Bass alongside dancer and choreographer Anna Westberg. Her three solo albums Archipelago, 2 and Three have all been met with critical acclaim and she has, on several occasions, been nominated for the Swedish Jazz Celebration and received the 2012 Jazz Musician of the Year Award. In addition to this she has been awarded funds from the Swedish Arts Grant on several occasions. Nina has been working in the jazz and improvisation scene in Sweden for many years with a number of groups and is currently working with Lisa Ullén and Acoustic Electronics.
Karin Johansson
Pianist and composer in improvised, experimental music and jazz.Working with alternative techniques, using preparations and objects.Active in several groups and collaborations, among others; Jonny Wartel 4, Ord, Finn Loxbo/Karin Johansson duo, Lisen Rylander Löve/Karin Johansson duo.
Composer of music for theatre and contemporary dance.
Henrik Wartel Born -57 Henrik became a member of the world famous trombonist Eje Thelins quartet when he was only twenty years old. They toured Europe frequently for several years and Henrik became a well known and popular drummer among all kinds of musicians. He played Rock N Roll with Finish Jucka Tullonen, hardcore jazz with Bernt Rosengren, accompanied famous stars as Monika Zetterlund, Tomaz Stanko, Nisse Landgren, among many others. In Free jazz style he played with Roland Keijser and free impro with Position Alpha.In short: he plays with everyone everywhere.
:::::::::::::::::::::::::::::::::::::::::::::
INFO:
MESSENGER UTSKICK….och maillista:
Vi har startat en Messengergrupp som heter
BrÖtz This Week för att kunna skicka inbjudningar/påminnelser på ett smidigt sätt.
Hör av dig digitalt till info (at) brotznow.se så addar vi…
Vill du också/hellre vara med på en mailutskickslista så skriv till henrik (at) Wartel.se
FFFFKFB
Det finns numera också en FFFFK grupp på Facebook: FFFFKFB – Forum För Främjandet av den Fria Kulturen på FaceBook. Vi föreslår att fria kulturarbetare kommer fram till ett manifest ett, manuskript, en skrivelse, en text som innehåller ett förslag hur pengar för den fria kulturen ska hanteras. Tanken är att via denna grupp gör en gemensam formulering.
Gå gärna med i denna grupp!
:::::::::::::::::::::::::::
Brötz Inträde: 100 kr swisch eller cash
Öppnar: 20.00
Konsertstart: 20.30
Music lover records säljer grymma plattor
http://www.facebook.com/musicloversgbg
Vårprogrammet:
http://brotznow.se/#home
Tillgänglighet:
http://www.t-d.se/sv/TD2/Avtal/Goteborgs-stad/Konstepidemin/Konstepidemin-Attan/
Väl mött!
www.brotznow.se
https://www.facebook.com/BrÖtz-305847972764528