14 nov BrÖtz no. 752 Sthlm Svaga + Ericson-Thomas-Strid
OBS! Read This!
För att se menyn med info, program, filmer osv måste du välja Desktop Version på mobil och surfplatta!
Cellphone and tablet users: You have to check Desktop Version to be able to see the menue with info, program, film clips etc.
—————————————————-
Svagt men starkt och förberett för det oförberedda. En kväll att inte missa!
Välkommen!
och …
15/11 FFFFK-Forum För Främjandet av den Fria Kulturen + Jam no.25
Sthlm svaga
Andreas Hiroui Larsson – trummor
Emil Strandberg – trumpet
Johan Jutterström – saxofon
Linda Oláh – röst
Magnus Granberg – saxofon
Patric Thorman – bas (vick för Elsa Bergman)
Rasmus Borg – piano
Ericson-Thomas-Strid
Sture Ericson – sax, clarinet
Pat Thomas – piano
Raymond Strid – drums
::::::::::::::::::::::::::::::::::::::
Sthlm svaga spelar musik ur post-bop och frijazz traditionen. Genom att spela sådan musik uteslutande ljudsvagt försöker vi skapa en plats där vi kan aktivera den både för oss själva och för en publik. Ljudstark musik riskerar att missa subtila nyanser som vissa svaga ljud besitter. Sthlm svaga vill erbjuda andra att lyssna mer noggrant; för att höra mer.
Soundcloud:
https://soundcloud.com/johan-jutterstrom/sthlm-svaga-live-at-bangen-jazz-blues-festival-june-29-2018/s-PRoVl
https://soundcloud.com/johan-jutterstrom/sets/sthlm-svaga-live-at-khimaira/s-MC6wK
:::::::::::::::::::::::::::::::::::::
Ericson-Thomas-Strid
"everything's there, everything's to be played"
three improvisers crossing their paths. experiences from countless hours, minutes, moments of creation through improvisation in the past are merged in the present. experiences not as remembrances, but as preparation for not being prepared.
this trio counts members of groups such as the derek bailey-tony oxley quartet, gush, strid-gustafsson-guy, and the electrics – plus innumerable ad hoc encounters with other improvisers, well-known as well as unknown to you.
with their collective backgrounds in improv, jazz, free jazz the musical perspective is wide open. come with your ears and minds equally open – and we´ll be going on a trip together!
as picasso once said:
"I do not search, I find."
::::::::::::::::::::::::::::::::::::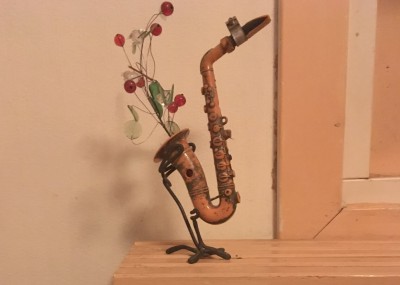 FFFFK – Forum För Främjandet av den Fria Kulturen, bjuder åter igen upp till jam och häng. Kom och träffa folk, spåna fram nya projekt, dansa till livemusiken, lyssna och trivs!
Alla är välkomna
Gamla som unga
Erfarna som nybörjare
Alla konstformer.
Du skriver ditt namn på en lapp, lägger i en skål och lottas in i en duo eller trio.
Denna lilla konstellation framför en kort improvisation ihop, sedan dras nya namn.
När skålen är tömd på namn börjar nästa omgång, och vi fortsätter så länge vi orkar.
kl.20 inträde 40. Kr
kommande FFFFK 13/12, 17/1, 14/2, 14/3, 11/4, 16/5
:::::::::::::::::::::::::::::::::::::::::::
INFO:
MESSENGER UTSKICK….och maillista:
Jag har startat en Messengergrupp som heter
BrÖtz This Week för att kunna skicka inbjudningar/påminnelser på ett smidigt sätt.
Hör av er digitalt till info@brotznow.se så addar jag…
Vill du också/hellre vara med på en mailutskickslista så skriv till henrik@wartel.se
FFFFKFB
Det finns numera också en FFFFK grupp på Facebook: FFFFKFB – Forum För Främjandet av den Fria Kulturen på FaceBook. Jag föreslår att fria kulturarbetare kommer fram till ett manifest ett, manuskript, en skrivelse, en text som innehåller ett förslag hur pengar för den fria kulturen ska hanteras. Tanken är att via denna grupp gör en gemensam formulering.
Gå gärna med i denna grupp!
:::::::::::::::::::::::::::
Brötz Inträde: 100 kr swisch eller cash
Öppnar: 20.00
Konsertstart: 20.30
Music lover records säljer grymma plattor
http://www.facebook.com/musicloversgbg
Vårprogrammet:
http://brotznow.se/#home
Tillgänglighet:
http://www.t-d.se/sv/TD2/Avtal/Goteborgs-stad/Konstepidemin/Konstepidemin-Attan/
Väl mött!
www.brotznow.se
https://www.facebook.com/BrÖtz-305847972764528