3/10 BrÖtz no.746 GAS SPECIAL
En GAS har återigen spridit sig i Göteborg. Den är inte farlig och man kan gå på den! Göteborg Art Sounds här i samarbete med BrÖtz. Tillsammans bjuder vi in till tre akter enligt nedan. En liten minifestival! Välkomna!!
MESSENGER UTSKICK….
Jag har startat en Messengergrupp som heter
BrÖtz This Week för att kunna skicka inbjudningar/påminnelser på ett smidigt sätt. Hör av er digitalt till info@brotznow.se så addar jag…
FFFFKFB
Det finns numera en FFFFK-grupp på Facebook: FFFFKFB – Forum För Främjandet av den Fria Kulturen på FaceBook. Jag föreslår att fria kulturarbetare kommer fram till ett manifest ett, manuskript, en skrivelse, en text som innehåller ett förslag hur pengar för den fria kulturen ska hanteras. Tanken är att via denna grupp gör en gemensam formulering.
Gå gärna med i denna grupp!
KVÄLLENS AKTER:
Jean D.L Karen Willems duo ca 20.30
git-tr
MED ELEVER FRÅN KULTURSKOLAN I FRÖLUNDA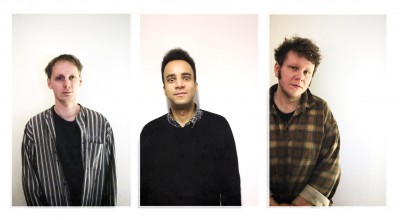 Jonsson/Ring/Nyberg ca.21.30
Anton Jonsson – drums/cymbals
Joel Ring – cello
Karl Hjalmar Nyberg – saxophones
Bjørn Marius Hegge Trio ca.22.30
Bjørn Marius Hegge – Kontrabass
Oscar Grönberg – Piano
Hans Hulbækmo – Trommer
:::::::::::::::::::::::::::::::::::::::::::::::::::::::::::::::
Jean D.L. & Karen Willems [BE]
Vague beats, electric humming, bells and dissonance all make out the basis for the guitar and drums duo of Jean D.L. & Karen Willems. Restful and light, constantly on the tipping point between beauty and chaos.
During this year's edition of the festival, Belgian duo Jean D.L. & Karen Willems will work together with students from Kulturskolan Askim-Frölunda-Högsbo for a two-day workshop, and also play a duo concert at Brötz.
During the workshop Jean and Karen will introduce the students to improvisation and experimental music, creating exercises where they get to pursue new musical ideas. The workshop concludes with the students improvising to a film they have never seen before.
Composer, drummer and improviser Karen Willems is an ever-restless musician whose quirkiness has become somewhat of her trademark. Having previously played with groups and artists like Zita Swoon, Aidan Baker and Eric Thielemans, Willems is constantly on the move, looking for new musical interactions.
Guitarist Jean D.L. has developed a sound universe of hazy soundscapes, built around noise, improvisation, experiments in drone and ambient guitar explorations. He has previously collaborated with the likes of Zbigniew Karkowski, Jozef Van Wissem and Anla Courtis as well as released a string of solo albums, exploring the electric guitar.
Länkar
https://karenwillems.bandcamp.com/album/lyra
https://karenwillems.bandcamp.com/album/always-an-outsider
https://www.mixcloud.com/blessyoube/icarus-live-session-50-karen-willems-jean-dl/
Karen Willems
https://about.me/karen_willems
https://karenwillems.bandcamp.com/
Jean D.L.
https://bruiseonsilence.com/
https://jeandl.bandcamp.com/
:::::::::::::::::::::::::::::::::::::::::::
Jonsson/Ring/Nyberg
Jonsson/Ring/Nyberg is a Swedish/Norwegian group that plays open, acoustic improvised music with a wide dynamic range!
"This is a part of a european tour in this autumn/winter and we are very happy to play for you!"
The members of this group have been touring around the globe together and in other projects!
Soundclip: https://soundcloud.com/antonrubenjonsson/oslosession-jonssonringnyberg
::::::::::::::::::::::::::::
Bjørn Marius Hegge Trio
Vi är Bjørn Marius Hegge Trio, vi spelar musik, det ska bli jettekul att kåmma til Brötz åkk spela musik før er. Jag ser jettefram i mot til det.
Vi har jort en skiva. Assosiasjoner heter denn, den kan ni få kjøpa om ni vill. Om ni har CD spelare, eller inte.
Oscar spelar piano. Han e frånn Skåne. Han spelar jettefint. Det gjør Hans også som spelar Trummor, han spelar även o Atomic om ni kjenner til dom?
Alt gott
Bjørn Marius Hegge frånn Norge.
:::::::::::::::::::::::::::::::::::::::::::::::::::::::
Brötz Inträde: 100 kr swisch eller cash
Öppnar: 20.00
Konsertstart: 20.30
Music lover records säljer grymma plattor
http://www.facebook.com/musicloversgbg
Vårprogrammet:
http://brotznow.se/#home
Tillgänglighet:
http://www.t-d.se/sv/TD2/Avtal/Goteborgs-stad/Konstepidemin/Konstepidemin-Attan/
Väl mött!
www.brotznow.se
https://www.facebook.com/BrÖtz-305847972764528