30/5 BrÖtz no.741 Åsling/Yoshimoto/Andersson + Hedtjärn /Fite/Jonsson
Säsongavslutning!
Denna vecka sammanlagt sex stycken eminenta unga improvisatörer från olika musikaliska bakgrunder, upplysta gator och historiska perspektiv. De binder ihop dåtid och samtid i gemensam samklang i grupper om tre.
Hjärligt välkomna!
Sista chansen innan sommaruppehållet!…
Ingen sommarfestival i år tyvärr.
Höstprogrammet börjar den 5/9.
Programmet kommer inom kort att publiceras på denna sida. Håll utkik efter nyheter här!! Bla. Planerar vi ny hemsida.
Och helt apropos…
FFFFK UNDRAR: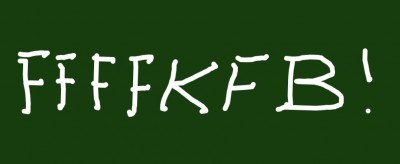 Spånande av idéer och lösningar via Facebook grupp? (kommer inom kort)
Åsling/Yoshimoto/Andersson
Adrian Åsling Sellius-sax
Yumiko Yoshimoto -git
Matilda Andersson-sång
Hedtjärn /Fite/Jonsson
Isak Hedtjärn – klarinett, basklarinett, altsaxofon
Niklas Fite – gitarr eller/och banjo
Anton Jonsson – trummor
:::::::::::::::::::::::::::::::::::::::::::::::::::::
Hedtjärn /Fite/Jonsson
Denna trio unga improvisatörer har på varsina håll närmat sig
improviserad musik ur ett musikhistoriskt perspektiv.Med inspiration allt från St. Cyrtill Eugene Chadbourne,
från George Lewis till Xavier Charles, från Baby Dodds till Raymond Strid,i ett övertygat försök att binda samman dåtid och samtid till en framtid,spelar denna trio en traditionellt befläckad, fritt improviserad, friskt vågad musik med stor lyhördhet och energi.
::::::::::::::::::::::::::::::::::::::::
Åsling/Yoshimoto/Andersson
En trio skapad på Tokyos upplysta gator. Yumiko Yoshimoto, Matilda Andersson och
kommer alla från olika musikaliska bakgrunder men finner en gemensam samklang i friimpovisation. Den sällsynta trion spelade första gången 2017 i Tokyo och har nu sin Göteborgspremiär!
Yumiko Yoshimoto
Born in Tokyo, Japan. After having played in some rock bands, Yumiko started playing free style guitar improvisation in 2006 when participating in the performance of a visual artist, HIGUMA Haruo. Since then she has performed as solo, with other musicians, dancers, poets, in films etc.
Other merits include creating the music for YAMADA Isao's film "daydream"(8mm/20min/2008), digital release solo live recording "OJP007 : Yumiko Yoshimoto /Midnight Pendulum #0" (Off – Record label/2016) and a Europe Tour include Water Tower Art Fest in Burgaria (2016 Jun).
Matilda Andersson
Matilda Andersson is a vocalist and composer based in Gothenburg. She works with the group Fartyg 6 and has performed with several existing constellations: GLO (Great Learning Orchestra), Loda, Fyr., Whirl Orchestra and Bohuslän Big Band among others. She has also done several collaborations with international composers such as Zurinie De Gerenabarrena and Mirjam Tally The five albumreleases with W.O. Loda, Fyr. och Fartyg 6 moves her music through genres. Matildas musical career touches free improvisation, rock and pop, soundscapes, acoustic noise and jazz.
Adrian Åsling Sellius
Adrian Åsling Sellius, born in 1991, is a saxophone player, composer and improviser from Sweden based in Gothenburg. Through the last couple of years he has immersed himself in the more experimental style of music – based on sounds, listening and discovering. On his record he has a few tours in Sweden, Germany, Japan and USA with among other the band APUH!. A discography of one vinyl, two cassettes and two CD's with APUH!, Don-Qui Five, Chapel Productions and People Swing Orchestra and a few more as a guest artist. He has also done several performances, two at Water Tower Art Festival in Sofia, Bulgaria, 2014 and 2016
:::::::::::::::::::::::::::::::::::::::::::::::::::::::
Brötz Inträde: 100 kr swisch eller cash
Öppnar: 20.00
Konsertstart: 20.30
Music lover records säljer grymma plattor
http://www.facebook.com/musicloversgbg
Vårprogrammet:
http://brotznow.se/#home
Tillgänglighet:
http://www.t-d.se/sv/TD2/Avtal/Goteborgs-stad/Konstepidemin/Konstepidemin-Attan/
Väl mött!
www.brotznow.se
https://www.facebook.com/BrÖtz-305847972764528