11/4 BrÖtz no.734 The NOW Society Ensemble + Roligheten
Långt ut väst från Kanada får vi denna vecka tungt storbesök tillsammans med en av BrÖtz sedan långt ut bäst favorit Roligheten med ny kvartett: Roligheten.
Dessutom:
Tordag den 12/4 FFFFK-Forum För Främjandet av den Fria Kulturen + Jam no.21
och apropos det: Tänk er en dubbelsidig tratt med en mycket trång mellandel. På ena sidan har vi alla musiker med fantastisk musik. På andra sidan har all fantastiskt intresserad publik.

Det trånga i utrymmet i mitten är utbudet av scener som effektivt decimeras av en kulturpolitik som gör att den ändå ganska generösa kulturslanten fastnar på vägen.
The NOW Society Ensemble
Lisa Cay Miller – piano, director
JP Carter – trumpet
Joshua Zubot – violin
James Meger – bass
Skye Brooks – drums
Jonny Wartel (guest)-saxophone
Roligheten
Adrian Løseth Waade – fiolin
André Roligheten – saxer/klarinetter
Jon Rune Strøm – kontrabass
Erik Nylander – trommer/perkusjon
:::::::::::::::::::::::::::::::::::::::::::::::::::
The NOW Society Ensemble a Vancouver ensemble leading the international avant-garde, will perform Graphic Scores of composers Jeneen Frei Njootli (Vuntut Gwitchen First Nation of the North Yukon), Éric Normand (Rimouski, Québec), Fredrik Gran (Stockholm, Sweden), A Raven Called Crow and Lisa Cay Miller (Vancouver). Sweden and Vancouver have a long history of musical collaboration, to continue that spirit, Jonny Wartel (saxophone) will join us.
Tracing its roots for 40 years, the New Orchestra Workshop (NOW) Society has a rich and varied history of presenting ensembles drawn from Vancouver's premiere artists. Deriving from contemporary new music, improvisation and musique actuelle, NOW gathers improvisers from different disciplines with the shared goal of creating innovative music.
Pianist/composer Lisa Cay Miller is "making some of the most intricate and beautiful music that can be heard in Vancouver today." The Georgia Straight. Her compositions have been premiered by the Flat Earth Society, de Bijloke ensemble (Belgium) the Tetzepi Bigtet (Amsterdam), mmm… (Tokyo), NME, Pianorquestra (Brazil), Ensemble SuperMusique, le GGRIL, Quatuor Bozzini (Montreal), The Redshift Music Society, The NOW Society, Vancouver New Music, Standing Wave, Jesse Zubot, Turning Point Ensemble, Music on Main, Rachel Iwaasa, Hard Rubber Orchestra and the François Houle Jane Hayes duo (Vancouver). Miller performs as an improvising pianist worldside and is the Artistic Director of the New Orchestra Workshop (NOW) Society.
JP Carter is a Juno award-winning musician from Vancouver, Canada. Carter's singular approach to the trumpet and versatility as an improvisor and composer make him a vital contributor to the Vancouver music community. JP incorporates a variety of techniques into his trumpet playing, utilizing and experimenting with acoustic (traditional, extended) and electronic (effected, amplified) methods to create a wide spectrum of sound. Currently a member of several Vancouver-based groups, including Destroyer, Fond of Tigers, Inhabitants, Dan Mangan, the Tony Wilson 6tet, Handmade Blade (with Peggy Lee & Aram Bajakian), Aeroplane Trio, Gordon Grdina's Haram, Michael Blake's Variety Hour, and the various New Orchestra Workshop ensembles. Most recently, JP has been working on a solo amplified trumpet project. He released a self-produced document of this solo work in May 2017 entitled "Toy & Tool."
Joshua Zubot is a masterful violinist and composer who performs with conviction, emotion and power. He has toured internationally in ensembles such as Subtle Lip Can, In The Sea, Marie-Jo Therio and Quartestki. Zubot has turned many heads playing genres from bluegrass to musique actuelle and everything in between. He has shared stages with folk/pop musicians like Martha Wainwright, Patrick Watson, Li'l Andy, Thus Owls plus experimental musicians such as Jean Derome, Matana Roberts, cellist Tristan Honsinger, Sun Ra's Orchestra's Marshall Allen and New York double bassist William Parker.
Bassist James Meger's experience spans many music genres. In his late teens he was a member of the acclaimed Vancouver based indie-roots band, The Sumner Brothers, with which he recorded two studio albums over 3 years. He toured with the Eastern Europe with art-rock band, Dark Blue World and the Vancouver folk act, The Fugitives. He is an active member of many diverse groups including: Braveheart, The Bruno Hubert Trio, Squareheart, 4=4, O.A.B., Tom Wherrett Trio, Proud Animal, The Jaclyn Guillou Band and Cow Trance.
Drummer Skye Brooks is known for his explosive, creative and subtle drumming in adventurous Vancouver bands, like Juno-award winning Fond of Tigers, Juno-nominated Inhabitants, the Tony Wilson 6tet, as well as great Canadian songwriters such as Veda Hille, Ndidi Onukwulu and Marin Patenaude. He is also the singer/songwriter and guitarist for his own experimental rock band Copilots.
:::::::::::::::::::::::::::::::
André Roligheten is playing his original tunes with his favorite musicians. The quartet is brand new, but with long time college and friend Jon Rune Strøm on the bass, study colleges Erik Nylander on drums and Adrian Waade on the violin, and when they happen to be three of Norway's most flexible and creative young players, this quartet sounds as natural and confident as it sounds open and tactile.
Their first album was released in September 2017, on Clean Feed Records
Their first album "Homegrown" released in September 2017:
The title "Homegrown" gives justice to the music assembled in this CD: it testifies exemplarily the way jazz is played in the North of Europe. Scandinavian musicians may not do it better, but certainly they do what they brilliantly do with a personality you can't find elsewhere. It's strong, seductive and full of arguments in what regards musicality, expression, technical control, imagination and that kind of vision only achieved when there's an analytical and critical distance towards the tradition – if any doubt happens to appear, it's enough to hear what saxophonist André Roligheten does with an Ornette Coleman's composition, "Kathleen Gray", the last of the album.
«Roligheten states that he has written all the compositions inspired by, and especially tailored for the musicians on this record. «My idea for this recording is based on the warm sound of tenor sax and violin in octaves, the open harmonic flexibility of no chord instruments, the spirit and feeling from some strong live experiences of music from Greece, Marokko, Madagascar, Norwegian folklore in Telemark, all tied together in the attitude and approach of legends like Ornette Coleman and Archie Shepp. I found my dream-team of musicians to execute these ideas in three of Norway´s most distinctive, creative and unique players: Adrian Løseth Waade on violin (Trondheim Jazz Orchestra), Jon Rune Strøm on double bass (Paal Nilssen-Love Large Unit) and Erik Nylander on drums (Ola Kvernberg Trio)»
Roligheten is one of the most distinctive horn players in Norway, and a mere consultation of his curriculum gives a good idea of how elastic his playing can be, never loosing focus: either as a member of the prestigious Trondheim Jazz Orchestra or contributing to the music written by Stale Storlokken for the psychedelic rock band Motorpsycho, and either collaborating with musicians like Paul Lovens, Håvard Wiik, Fredrik Ljunkvist, and Per Zanussi or being an active voice in the projects Albatrosh, Friends & Neighbors and Team Hegdal, this dynamic player is capable of covering a wide ground. Just confirm it.
:::::::::::::::::::::::::::::::::::::::::::::::::::::::
Inträde: 100 kr swisch eller cash
Öppnar: 20.00
Konsertstart: 20.30
Music lover records säljer grymma plattor
http://www.facebook.com/musicloversgbg
Vårprogrammet:
http://brotznow.se/#home
Tillgänglighet:
http://www.t-d.se/sv/TD2/Avtal/Goteborgs-stad/Konstepidemin/Konstepidemin-Attan/
Väl mött!
www.brotznow.se
https://www.facebook.com/BrÖtz-305847972764528
:::::::::::::::::::::::::::::::::::::::::::::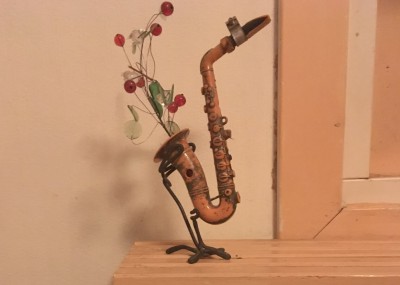 12/4 FFFFK-Forum För Främjandet av den Fria Kulturen + Jam no.21
FFFFK – Forum För Främjandet av den Fria Kulturen, bjuder åter igen upp till jam och häng. Kom och träffa folk, spåna fram nya projekt, dansa till livemusiken, lyssna och trivs!
Alla är välkomna
Gamla som unga
Erfarna som nybörjare
Alla konstformer.
Du skriver ditt namn på en lapp, lägger i en skål och lottas in i en duo eller trio.
Denna lilla konstellation framför en kort improvisation ihop, sedan dras nya namn.
När skålen är tömd på namn börjar nästa omgång, och vi fortsätter så länge vi orkar.
kl.20 inträde 40. Kr
kommande FFFFK 17/5, 13/9, 11/10, 15/11, 13/12