26/4 BrÖtz no.700 Loxbo/Torstensson + Beautiful Stories
OBS!! Kolla in det här!!!
GMLSTNJAZZ (21-29 April https://www.gmlstnjazz.com/)
Festivalen börjar snart! Är i full gång! Har redan varit! …. Allt i förhållande till när den här texten läses…. BrÖtz tuffar i vilket fall på i nära samarbete med vår traditionella tideräkning och riktlinjer: Är det BrÖtz?… ja då är det Onsdag och dags att bestiga Konstepidemibergets i denna årstids ljusa backe, till paviljong 8….
Det manifesterar vi denna Onsdag för 700:e gången !!!! 🎶🎷🎂!!!!! Välkomna!
Extremt högkvalitativ och inspirerande musik utlovas i en trivsam och avslappnad miljö!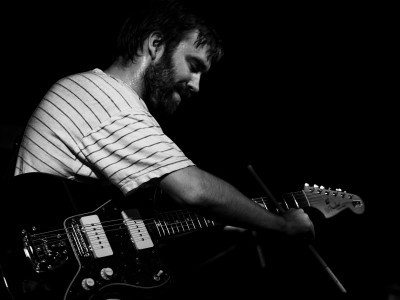 Loxbo/Torstensson
Finn Loxbo – gitarr
Pontus Torstensson – trummor
Beautiful Stories
Biggi Vinkeloe – saxofon, flöjt
Roberto Bellatalla – bas
:::::::::::::::::::::::::::::::::::
Finn Loxbo (Strändernas Svall, Doglife och Fire! Orchestra.)
Pontus Torstensson (Tentakel, Uran, Exorcist GBG)
When these two musical rattlebrains meet for the first time, anything can happen.
A scandalous success? Come and see for yourself!
::::::::::::::::::::::::::::::::::::::::
Biggi Vinkeloe and Roberto Bellatalla have met in Manchester, Lancaster, Rome and now in Gothenburg to create beautiful, wild, cordial tales with sounds, improbable melodies and harmonies, double bass flute and saxophone.
Biggi Vinkeloe is one of few jazz women of her generation, working internationally with t.ex. Cecil Taylor, Peeter Uuskyla, Miya Masaoka, Lisle Ellis, Steve Swell, Mary Oliver, Don Robinson as saxophonist, flutist and composer since 1980, in jazz, improv, classical and rock music and everything in between. She has recorded almost 30 albums, with three brand new ones: Biggi Vinkeloe Band (I, S: Aura Via Appia), The Harold Trio (USA), Amazonas (S: Deep Talk).
Roberto Bellatalla is an acclaimed Italian bass player who has divided his time between London and Rome for many years. He has worked in bands with Louis Moholo, Elton Dean, Steve Lacy, Roswell Rudd, Tony Oxley, Kent Carter, Evan Parker, Enrico Rava, Lester Bowie and more. He was part of a four year long project funded by Yehudin Menuhin, 'Muse'. He is on numerous albums, the last one is with Biggi Vinkeloe Band, Aura Via Appia, with drummer Peeter Uuskyla.
:::::::::::::::::::::::
Inträde: 80kr swisch eller cash
(60 kr med GMLSTN-festivalarmband)
Öppnar: 20.00
Konsertstart: 20.30
Music lover records säljer grymma plattor
http://www.facebook.com/musicloversgbg
Vårprogrammet:
http://www.brotznow.se/#post366
Tillgänglighet:
www.t-d.se/sv/TD2/Sokresultat/?q=konstepidemin+ått
Väl mött!
www.brotznow.se
https://www.facebook.com/BrÖtz-305847972764528/