På scen denna onsdag står en purfärsk trio med välkända namn, dessutom presenterar ensemblen Makadam ett nytt samarbete med sångerskan Avin Omar.
::::::::::::::::::::::::::::::::::::::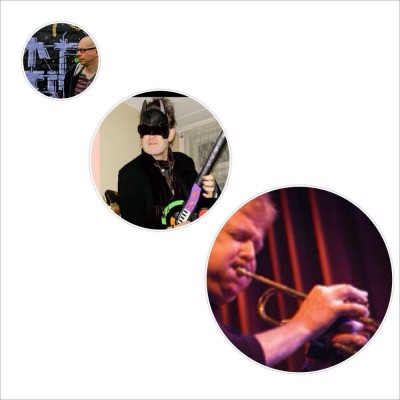 Dishwasher
Staffan Svensson – trumpet, elektronik
Per Anders Skytt – trumset, elektronik
Gunnar Backman – Virtuell bandad- och bandlös gitarr, elektronik.
Have you ever stared at your dishwasher's control panel in confusion, wondering what all those cycles mean and whether you should use them? From "SaniWash" and "Speed 60" to "Sensor" and the maddeningly vague "Normal," it's tough to know which option to use.
The simplest way to find out is to peruse your user manual. If you lost it, manufacturers usually put PDF copies on their websites. But if your dishwasher is more than a few years old, or if you moved into a new home with a nondescript model, you might be out of luck.
We break down all of the most common cycles and their intended use cases. Specific cycle names will vary.

Makadam
Avin Omar – sång
Anna Lindal – violin
Elsbeth Berg – viola
Kristina Lindgård – cello
Sara Sjödahl – piano/dragspel
Makadam, arbetar sedan flera år tillbaka med omtolkningar av klassisk repertoar med hjälp av improvisationer och samtida uttryck + nyskrivna verk.
2016 inledde ensemblen med ett nytt fint musikaliskt möte. De blev introducerade till Avin Omars musikaliska tradition, Makam. De försökte följa Avins sånger och sedan rörde Avin sig fritt in och runt våra reflektioner och improvisationer baserade på Bachs Goldbergvariationer och andra verk ur klassisk repertoar. Den här kvällen på BrÖtz testar de vidare vart improvisationen leder dem…
::::::::::::::::::::::::::::::::::::::
Music lover records säljer grymma plattor
http://www.facebook.com/musicloversgbg
80 kr inträde
Cash is king
kl 20.00
(1a konserten börjar 20.30)
Väl mött!
www.brotznow.se
Vårprogrammet:
http://www.brotznow.se/#post286