Nu på ons 23/1 kl 20.00:
Solokväll med tre nyskapande 80-talister!
Johan Jutterström -tenor och barytonsaxofon
Finn Loxbo – gitarr
Anna Högberg – altsaxofon
/////////////////////////////////////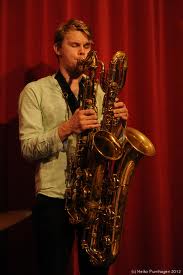 Den kompromisslösa saxofonisten Johan Jutterström är aktuell med det purfärska soloalbumet "In pursuit of anti-aesthetics and musical ethics" på skivbolaget pink pamphlet och passar på att förära Brötz med ett smakprov.
Vidare är Johan också en av hjärnorna bakom den fantastiska konsertserien Göteborgs Improvisation och medlem i improgruppen J/L duo tillsammans med slagverkaren Andreas Hiroui Larsson.
Länkar:
http://pinkpamphlet.net/
http://improvisations.weebly.com/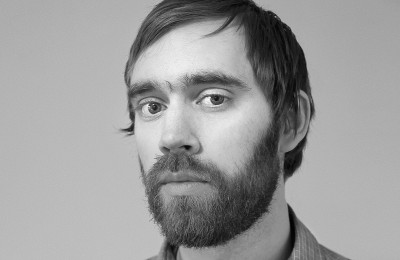 Finn Loxbo är en gitarist med många järn i elden. Finn har bland annat släppt pop platta på kning disk, spelar stenhård punkmetal i Strändernas Svall och verksam i improbandet Svensk Hund. En mycket spännande musiker som vi på Brötz ser fram emot att höra!
Länkar
https://soundcloud.com/finn-loxbo
Altsaxofonisten Anna Högberg, boende i Göteborg, är ett mycket intressant namn inom den svenska frijazz och improscenen. Anna är bland annat verksam i nyskapande grupper som Svensk Hund, Fire! Orchestra, Pomba och Se & Hör.
Länkar:
Detta kommer bli en grym kväll! Missa inte!
Väl mött kl 20.00
Jam efter konserterna från oss alla till er alla