BrÖtz no.795, 19/2 Dörner-Lyregaard-Lea + Ferdinand Bergstrøm Solo
OBS! Read This!
För att se menyn med info, program, filmer osv måste du välja Desktop Version på mobil och surfplatta!
Cellphone and tablet users: You have to check Desktop Version to be able to see menu with info, program, film clips and more.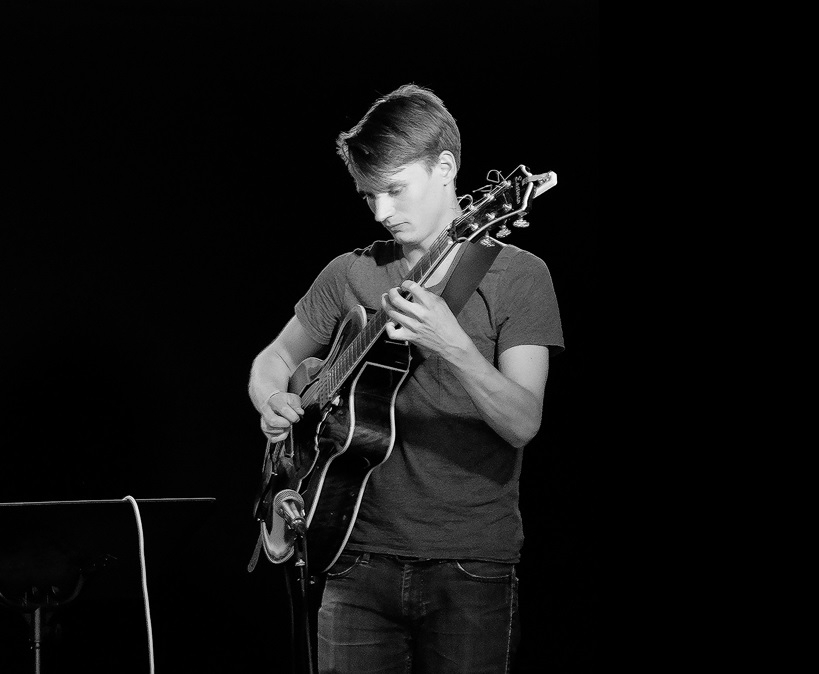 Ferdinand Bergstrøm – Solo gitarr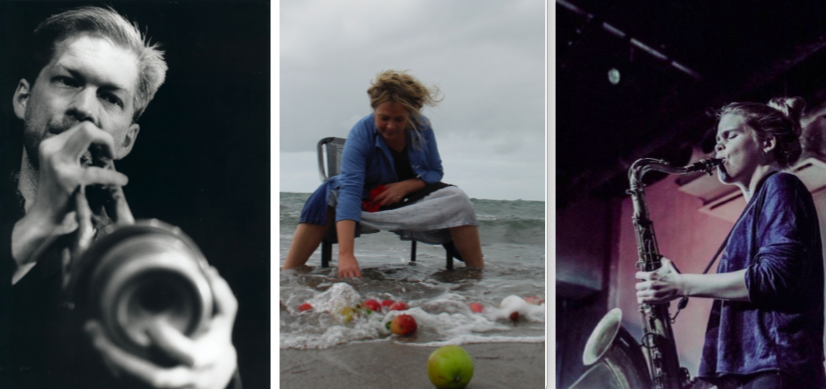 Dörner/Lea/Lyregaard Trio
 Axel Dörner (DE): Trumpet
 Marthe Lea (NO): Saxophones, clarinets, flutes etc.
 Birgitte Lyregaard (DK): Vocals
:::::::::::::::::::::::::::::::::::::::::::::::::::::
Ferdinand är gitarrist och improvisatör. Efter en längre period som fast klientell på Brötz har han flyttat till Oslo för att studera på Norges musikhögskola. Där tänker han mycket på ekologi och spelar fri improviserad musik. När han spelar solo är han inställt på att få den akustiska gitarren att glänsa!
:::::::::::::::::::::::::::::::::::::::::::::::::::::::::::
Dörner/Lea/Lyregaard Trio explores Texture, sound and communication within the frame of freely improvised music. This brand new trio first met at the Jyderup summit for improvisers in May 2019. The off set being the improvisational concepts of Axel Dörner, the trio performs a live play that grows, evolves and shifts back and forth from silence into sound, around a whole lot of sound and back into almost nothing at all. The individual paths of the players emerge, cross, float along and dissolve again, like rivers around rocks. Sometimes with, sometimes against the current. 

There will be notes, words, noises and poises. Hearts, risks, urges and
ears. As Dörner/Lea/Lyregaard performs their sonor poetry that will be
composed, executed and perceived simultaneously on the spot and only once
in the whole era of planet Earth exactly like this.
Axel Dörner, b. In Köln in 1964 Trumpet,electronics,composition, is one of the most unique voices in the scene of free impro today. Studying trumpet and piano in the conservatories of Arnhem and Köln (Malte Burba), he has developed a completely different language for the trumpet. And most of the ensembles he is a part of are characterized by a non-hierarchical collaboration of the musicians involved. Axel has played and toured all over the world since the late 90-ties w. a.o. Otomo Yoshihide, Paul Lovens, Phil Minton, Sven-Åke Johansson, Andrea Neumann, Toshimaru Nakamura, etc. etc. He has a huge catalogue of more than 150 recorded titles to his name, and in 2019 he received the Jazzprize of the City of Berlin.

Birgitte Lyregaard, b. In London 1973 Vocals, words, objects and composition A Master of jazz vocal from the conservatories of The Hague and Rotterdam (Jeanne Lee, Rachel Gould), Birgitte has studied voice since early childhood, developing her very own vocal style of imitation, poetry, timbres and any kind of sounds and noises that the voice can produce, bringing all this to the table of content in her musical collaborations, sifted through a filter of presence and responsiveness on stage. She has worked as a performer in the field of jazz, improv, theatre and storytelling since the late 90'ties and has performed/recorded with Alain Jean-Marie, Brice Soniano, Toma Gouband, Jean-Jacques Birgé, Lotte Anker, Hein van de Geyn, Alexandra Grimal, Manja Ristic and m. m. So far released 4 albums in her own name and a 5th. Is coming up this fall with trio "Thou Sonic Friend", w. C.Goodwin, P. Tinning.
Marthe Lea, b. Stavanger 1990 Saxophone, clarinets, flutes etc. Is an utterly musical multi instrumentalist influenced by a wide spectrum of musical expressions, including free jazz, norwegian folk music, morrocan gnawa and indian traditional music. Marthe Lea plays with ease, intent and curiosity in any given musical context on any given instrument at her disposal, she also sings norwegian folksongs in solo acapella concerts using this material as well in improvised contexts. She has already released on the renowned norwegian label,Jazzland, performed with a.o. Bugge Wesseltoft, Alasdair Roberts, Trilok Gurtu, Håkon Aase, Mats Eilertsen etc. Her main projects are pt. : Lea/Tanaka/Strønen, Alasdair Roberts & Völvur, solo and Marthe Lea Band w. Røysum, Kjorstad, Kalman and Hulbækmo.
………………………………………………………………………..
INFO:
MESSENGER UTSKICK….och maillista:
Vi har startat en Messengergrupp som heter
BrÖtz This Week för att kunna skicka inbjudningar/påminnelser på ett smidigt sätt.
Hör av dig digitalt till info (at) brotznow.se så addar vi…
Vill du också/hellre vara med på en mailutskickslista så skriv till henrik (at) Wartel.se
FFFFKFB
Det finns numera också en FFFFK grupp på Facebook: FFFFKFB – Forum För Främjandet av den Fria Kulturen på FaceBook. Vi föreslår att fria kulturarbetare kommer fram till ett manifest ett, manuskript, en skrivelse, en text som innehåller ett förslag hur pengar för den fria kulturen ska hanteras. Tanken är att via denna grupp gör en gemensam formulering.
Gå gärna med i denna grupp!
:::::::::::::::::::::::::::
Brötz Inträde: 100 kr swisch eller cash
Öppnar: 20.00
Konsertstart: 20.30
Music lover records säljer grymma plattor
http://www.facebook.com/musicloversgbg
Vårprogrammet:
http://brotznow.se/#home
Tillgänglighet:
http://www.t-d.se/sv/TD2/Avtal/Goteborgs-stad/Konstepidemin/Konstepidemin-Attan/
Väl mött!
www.brotznow.se
https://www.facebook.com/BrÖtz-305847972764528