2/5 BrÖtz no.737 Dugong + SKEIN QUARTET
Göteborgsbaserade, till största delen Skånska sjönymfer och en orepeterad till en del Holländsk trio, nu som kvartett baserad i Tyskland huserar denna vecka på BrÖtz.
Kom och samla minnen för livet!
Och helt apropos…
FFFFK UNDRAR: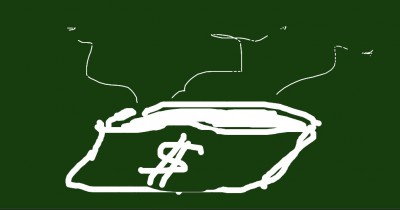 Ordet fri i arbetet med frikultur (både som producent och artist) verkar stå för fritt från betalning. Varför accepterar vi att det är så?
Dugong
Joel Haag – Gitarr
Pelle Westlin – Saxofon
Karin Johansson – Piano
Björn Petersson – Bas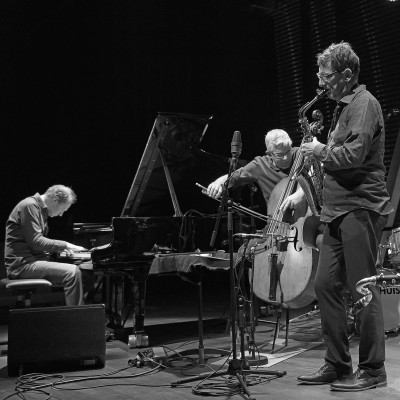 SKEIN QUARTET
Achim Kaufmann – piano
Frank Gratkowski – alto saxophone, clarinet, bass clarinet
Wilbert de Joode – bass
Tony Buck – drums
………………………………………………….
Premiär! Nybildade kvartetten Dugong spelar sin första konsert på Brötz!
Dugongen är den enda nu levande sorten i sitt släkte och även i familjen dugonger (Duogongidae. Tillsammans med maneter bildar den ordningen sirendjur (Sirenia)
Dugong spelar melodier av Joel Haag och Björn Petersson. Tillsammans med Pelle Westlin och Karin Johansson förhåller de sig fritt till dessa för att skapa ny musik i stunden. Inspirerade av världen under ytan.
Gångna tiders sjöfarare trodde att sjökorna/dugongerna var sjönymfer – sirener – på grund av sina besynnerliga och mystiska undervattensläten och sånger.
::::::::::::::::::::::::::::::::::::::::::
"Funded by Berlin Senate Department for Culture and Europe"
SKEIN QUARTET
In early 2002, Achim Kaufmann, Frank Gratkowski and Wilbert de Joode first got together as a trio at a small venue in Amsterdam. Since then, the three musicians have been touring and performing internationally on a regular basis, while constantly developing, deepening and enriching their musical rapport now documented on five CDs so far: kwast on Konnex; unearth on nuscope; palaë and oblengths on Leo Records; and geäder on gligg records.
The trio's music has been completely improvised from the outset, created in the moment. There have never been any rehearsals prior to concerts, premeditated structures or concepts – a fact that frequently flummoxes listeners, critics or even fellow musicians, as the three often manage to evoke the impression that their music could indeed be adhering to compositional presets.
Kaufmann/Gratkowski/de Joode combine the transparency of early 21st century chamber music – silence, the moving into and out of noise regions, textural juxtapositions, the relics of almost tonal harmony surging up then evaporating just as quickly– with the energy, the rhythmic momentum and unpredictability of jazz and other rhythmically more aggressive musics. To celebrate their ten-year anniversary as a trio in 2013, Kaufmann/Gratkowski/de Joode invited Richard Barrett, Tony Buck, and Okkyung Lee to form the sextet SKEIN which led to a series of concerts and a release on Leo Records in 2014. An extended version of SKEIN performed at the 2016 Berlin jazz fest, and the original SKEIN line-up came back together again to perform at the 2017 Kaleidophon festival in Ulrichsberg, Austria. In the fall of 2014, the trio had asked Tony Buck to play a couple of quartet dates together. It turned out that Tony was the perfect partner in crime for the trio which had gone "drummer-less" for more than a decade. In the spring of 2018, the SKEIN quartet (a.k.a. Kaufmann/Gratkowski/de Joode/Buck) will embark on an extended European concert tour.
QUOTES………………………………………………………………………………………………
"The dynamic range is unheard of and unique, even within the world of (free) improvised music. These guys are grandmasters – that should be evident after all those years." Herman te Loo – Jazzflits (The Netherlands) – about oblengths
"As someone put it after the concert, when we were talking to the musicians: After five seconds I knew this would be a great concert. There's nothing more to add." Martin Schray, Freejazzblog.org – about the first quartet concert in Weikersheim 2014 "Although it's an acoustic ensemble, sounds that might ordinarily be heard as 'electric' figure that plasticity: There is 'static' generated by the bass, buzzy rumbling, spooky echoes, etc. plus characteristically clanky preparations, scraping, and generally a wide variety of techniques for mixing overtones & resonance — including ample 'straight' tone. (…) There are surely few ensembles that combine this level of individual talent & broad technical creativity with so many years of developing a collective style: The musical language they've developed is quite versatile, and they certainly seem to be at no loss for ideas. Might they just keep getting better?" Todd McComb, medieval.org – about oblengths "From hot, Dolphy-esque cascades to piano-roll pointillism, to unresolved twelve-tone tales, it's improvised chamber music of the highest order." Clifford Allen, Signal to Noise magazine (review of palaë) "…the power of their collective history is highlighted during their third album's opening number, where de Joode's athletic and falsetto bass is matched with unerring timbral precision by the blunted subtone of Gratkowski's clarinet. The two musicians jive around each other, their counterpoint gelling into a cracked continuum, which Kaufmann bolsters using the inside of his piano. It's like the three musicians are channelling themselves through the same default sound – a strikingly original opening gambit to a savvy hour of improvised music." Philip Clark, The Wire (review of palaë) "The three spontaneously weave compact pieces full of intricate, multi-threaded interaction. (…) The group can construct spare, riveting music from the quiet hush of bristling detailed textures. They can also shape improvisations that build to a full-bore rush of heated intensity. But what stands out most is how they do this with such a highly-developed group sound…" Michael Rosenstein, Signal to Noise (review of kwast) "Yes, this trio is pretty astounding (…) The ways in which this group interacts and creates new environments for improvisation reminds me of the Graewe/Reijseger/Hemingway trio, despite the different instrumentation. They create a new world every time they perform. This was one of the best improvised concerts I have seen in quite some time, and is right up there with performances by other long-time groups that I have witnessed live such as G/R/H, the Schlippenbach Trio, and Parker/Guy/Lytton." Russell Summers, nuscope recordings "…it's like nothing you've ever heard before." Greg Buium – down beat magazine (review of 'kwast') "The best band I heard [at the 2008 Dutch Jazz Meeting] was the free-improvising Wilbert de Joode/Achim Kaufmann/Frank Gratkowski trio." Kevin Whitehead BIOS Achim Kaufmann lived in Amsterdam from 1996 to 2009 and now resides in Berlin. Since the late 90s, he has been collaborating with reedist Michael Moore in various groups (trio kamosc, gueuledeloup quartet, duo Kaufmann/Moore). More recent (Berlin-based) groups include a trio with Okkyung Lee and Axel Dörner and grünen with bassist Robert Landfermann and drummer Christian Lillinger. Besides, he has performed and/or recorded with Jim Black (Trio kyrill), Mark Dresser, Han Bennink, Paul Lovens, George Lewis, and many more. He writes music, primarily for his own groups, but also for chamber ensembles such as the Vancouver-based Standing Wave ensemble. In 2015, he received the most renowned German jazz award, the Albert Mangelsdorff award. Frank Gratkowski leads a quartet with Wolter Wierbos, Dieter Manderscheid, and Gerry Hemingway (and sometimes an extended version, a double quartet). He recorded duets with pianists Georg Graewe and Misha Mengelberg. Whereas his trio with Chris Brown and William Winant straddles the line between electroacoustic improvisation and contemporary chamber music, the saxophone quartet Fo(u)r Alto explores the possibilities of microtonality. Z-Country Paradise combines an underground rock aesthetic with an improvised music approach. He is primarily active as a composer for the Cologne-based Multiple Joy(ce) Orchestra. Wilbert de Joode is a member of some of the most significant groups in the Netherlands: the Ab Baars Trio, Fuhler-Bennink-de Joode, Corkestra, Eric Boeren Quartet, Apa Ini, and various bands led by pianist Michiel Braam. He has also collaborated with Steve Lacy, Dennis Charles, Hamid Drake, Derek Bailey, William Parker, the Schlippenbach Trio, John Tchicai, Sunny Murray, Christine Sehnaoui, Barry Guy, Ken Vandermark, and many more. He has taken part in a number of multidisciplinary projects, working with dance and film. In 2016, he was awarded the Boy Edgar Prize in the Netherlands. Tony Buck has been involved in a highly diverse array of projects but is probably best known around the world as a member of the trio The Necks. Following studies and early experience in Australia, he spent time in Japan before relocating to Europe in the mid-nineties. Some of the groups he has been involved with include Peril with Otomo Yoshihide and Kato Hideki, Kletka Red, Corkestra, The Exiles, and The Ex. More recent projects include Glacial (David Watson, Lee Ranaldo),The Fell Clutch (Ned Rothenberg, Stomu Takeishi, David Tronzo), duos with Axel Dörner and Magda Mayas, and Transmit (a guitar driven post-rock project based in Sydney and Berlin). Kaufmann/Gratkowski/de Joode have been performing regularly since 2002. They toured North America successfully twice (in 2007 and 2009), including appearances at the Umbrella Festival in Chicago, the Earshot Festival in Seattle, Roulette (NYC), Mills College (Oakland), Princeton University, Nameless Sound (Houston), Coastal Jazz/Western Front (Vancouver), the Flynn Center (Burlington), Hallwalls (Buffalo), Montréal, Toronto, New Orleans, and Portland. Their European performances include the Ring Ring Festival (Belgrade), Ars Nova (SWR New Music Festival in Germany), Alternativa Festival (Prague), Porgy und Bess (Vienna), Nickelsdorf, Ulrichsberg, De Singel (Antwerp), BIMhuis (Amsterdam), Musée d'Art Moderne Contemporain (Strasbourg), Open Music (Graz), Jeunesse (Vienna), Exploratorium (Berlin), Offene Ohren (Munich), Kammerspiele (Magdeburg), Cultureel Centrum Maasmechelen etc. discography kwast Konnex kcd 5129 (2004) unearth nuscope cd 1016 (2005) palaë Leo Records LR 504 (2007) geäder gligg 033 (2012) SKEIN Leo Records LR 708 (2014) – with Okkyung Lee, Richard Barrett, Tony Buck oblengths Leo Records LR 748 (2016) info on the web, with links to music and videos: www.achimkaufmann.com contact:
:::::::::::::::::::::::::::::::::::::::::::::::::::::::
Inträde: 100 kr swisch eller cash
Öppnar: 20.00
Konsertstart: 20.30
Music lover records säljer grymma plattor
http://www.facebook.com/musicloversgbg
Vårprogrammet:
http://brotznow.se/#home
Tillgänglighet:
http://www.t-d.se/sv/TD2/Avtal/Goteborgs-stad/Konstepidemin/Konstepidemin-Attan/
Väl mött!
www.brotznow.se
https://www.facebook.com/BrÖtz-305847972764528