Adel, präster, borgare och bönder dags att leta fram manschettknapparna och putsa galoscherna. Brötz bjuder nämligen på impro av finaste valör när några av Europas intressantaste impromusiker delar afton.
Kvällens tre akter:
Sandell/Nyberg duo
Sten Sandell – piano
Fredrik Nyberg – poesi
Konstmusik av yppersta klass, ett riktigt mästarmöte! Detta vill ni inte missa.
Lyssna: http://www.stensandell.com/object.php?id=58&l=s
Marta Forsberg – solofiol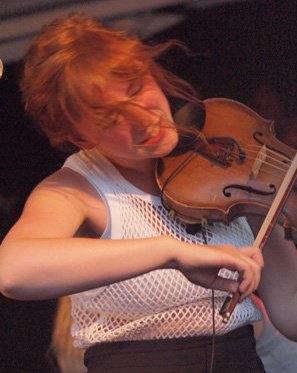 Marta Forsberg är en ny och spännande förmåga som verkar i gränslandet mellan akustisk och elektronisk impro. Hon är en av frontfigurerna i hyllade Hästköttskandalen samt en viktig person i kretsarna kring Fylkingen. Det skall bli mycket intressant och lyssna på vad Marta har kokat ihop för oss.
Lyssna: https://soundcloud.com/marta-lennartsdotter
Spill
Magda Mayas – piano
Tony Buck – trummor
Spill is the Berlin-based duo of Magda Mayas on piano and clavinet and Tony Buck on drums/percussion, formed in 2003. Releasing their 3rd album this year, Tony and Magda have been playing all over Europe, the USA, Australia and Lebanon.
Lyssna: http://soundcloud.com/magdamayas/helsinki-excerpt-1
Dessutom! Music Lovers Records säljer vinyl; mycket frijazz och improvisationsplatter.
http://www.facebook.com/musicloversgbg
60 kr inträde
Cash is king
Väl mött kl 20.00 (1a konserten börjar 20.30)
http://www.youtube.com/user/brotzbrotzbrotz
Kolla in levande och fri jazz i gbg: