Elektrifierande frijazz och gläfsande hundar i världsklass! En av årets höjdpunkter på Brötz med The Electrics och Svensk Hund.

The Electrics är:
Axel Dörner – trumpet
Sture Ericson – sax, cl
Joe Williamson – bas
Raymond Strid -tr
Bandet som består av idel stjärnmusiker har funnit sedan 2000 och har redan hunnit erövra frijazzvärlden samt släppt ett antal grymma plattor.
"A true Northern European Supergroup"
Jazz Weekly – Ken Waxman
"It´s a total music conception fully realised by highly skilled players who impose no limits on their instruments"
The Wire – Philip Clarke
http://www.myspace.com/stureericson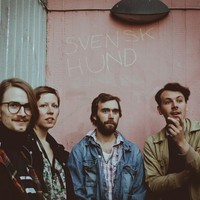 Svensk Hund är en svensk- norsk orkester. Bandet spelar råa improvisationer med buller och bonk, musiken är lekfull och olydig. En lyssning på Svensk hund ger både strössel och skrot rakt in i öronen!
Svensk Hund består av:
Petter Wästberg – elektronik
Anna Högberg – sax
Kim Aksnes – trumpet
Finn Loxbo – gitarr
http://www.soundcloud.com/svensk-hund
Dessutom! Music Lovers Records säljer vinyl; mycket frijazz och improvisationsplattor.
http://www.facebook.com/musicloversgbg
60 kr inträde
Cash is king
Väl mött kl 20.00
http://www.youtube.com/user/brotzbrotzbrotz
https://www.facebook.com/pages/BrÖtz/305847972764528
Kolla in levande och fri jazz i gbg: