Klubb Kom In på Brötz. No. 532
Gott folk, äntligen dags för Klubb Kom In på Brötz igen!
Finbesök kvällen till ära i form av Susanna Risberg trio och Black Dough.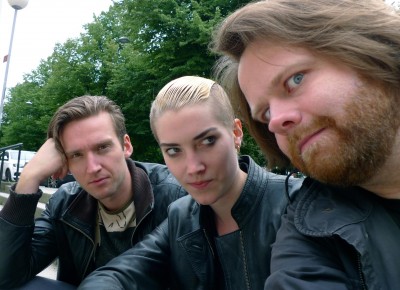 Susanna Risberg är en 21-årig jazzgitarrist från Göteborg. Under sin korta karriär har hon redan hunnit med att studera på Berklee College of Music, där hon erhöll The Jimi Hendrix Award, spelat med Blue House Jazz Orchestra och dessutom fått både Hagströmsstipendiet och gitarrspons från Fender!
Med sig har hon sin trio som består av basisten Gustaf Hielm (Meshuggah) och trummisen Jonathan Lundberg (Aleks, Jonathan Lundberg Band). Musiken dom spelar består till den större delen av Susannas kompositioner.
http://www.myspace.com/susannarisberg
Göteborgsbaserade Black Dough inleder hela kvällen.
Miranda Bjerking Raeder – röst
Malin Wättring – baritonesax & synth
Elias Hällqvist – kontrabas
William Soovik – trummor
Länk:
Väl mött den 17 oktober kl 20.00